Thailand is regarded as one of the most popular tourist places in South East Asia, not only for tourists from the neighboring countries, but also from the Western countries. In fact, the country stood at number 10 among the top 10 tourist destinations in the world in the year 2013, and it is still going strong as far as the tourism industry is concerned.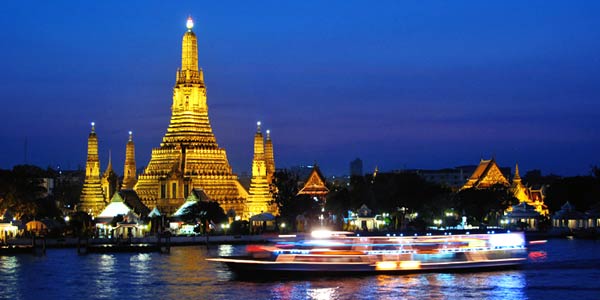 Amazing archeological sightseeing, diverse culture and festivals, mouth watering cuisine, exotic flora and fauna, sandy beaches, beautiful islands, Buddhist temples, adventure sports and some World Heritage Sites are only some of the greatest attractions that Thailand Tour Packages have to offer. There is actually no end to the number of attractions of this amazing country; you can find many more!
Amazing Thailand Tours
There is nothing more exciting than a holiday in this wonderful country, which has something for everybody. Those who want to drop dead shopping should spend some days in the capital city of Bangkok, which has a raving fashion industry. The city has some lavish shopping malls for high end shoppers, while those who want the latest fashion in their budget can enjoy shopping at one of the local markets. And there are great options in terms of cuisine, culture and archeological attractions in the city too. While Bangkok is the best place for avid shoppers, the Southern islands are preferred by the Western tourists and also those who are looking for adventure and excitement.
The Adventurous Side of Thailand
Those looking for an ultimate beach holiday for the entire family can take up a Pattaya Tour Package. You can simply relax at the lovely beaches of Pattaya, while those looking for fun and adventure can enjoy the water sports available at Pattaya. This makes Pattaya one of the hottest destinations in Thailand.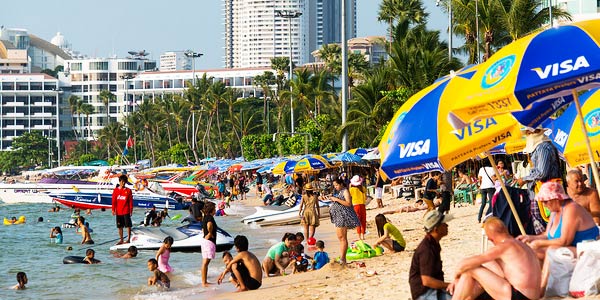 Another attraction of the city is the world famous Thai massages, which help you relax after a long day at the beach or a trekking tour.
Pattaya is also the home of a number of zoos and theme parks, making it a place to enjoy with the family. Some of the most famous attractions of Pattaya are Nong Nooch Tropical Botanical Garden, Sri Racha Tiger Zoo, Pattaya Crocodile Farm, Underwater World Pattaya and Pattaya Park Beach Resort World Park. Besides Pattaya and Bangkok, Thailand is also much loved for its Koh Samui Holiday. After Phuket, Koh Samui happens to be the second largest island in Thailand and also among the most popular ones, because of its splendid beaches, abundant tourist attractions, beautiful year round climate and exquisite coral reefs.
In addition to the diverse cultural and natural variety the country has to offer, another thing that makes the tour packages to Thailand sought after is the fact that they are very affordable. Tourists from around the world visit this amazing country and take back beautiful memories which last for a life time.